Welcome to ICCM
ICCM's objective is to bring God's message of eternal life, hope, help and healing to people in emotional, physical and spiritual need—here, at home and around the world.
~
The global ICCM family serves some of the world's neediest people – the forgotten, left out or marginalized. We welcome you to join us sharing God's love & truth with people who are so precious to Him.
~
To all our friends and supporters, thank you so much! You are an integral part of our ministry. May you experience God's blessing, according to Hebrews 13:16 –  "And do not forget to do good and to share with others, for with such sacrifices God is pleased."
~
We at ICCM thank you for visiting our website. It has recently undergone some changes and will continue to do so. We invite you to return, look around and check out the updates!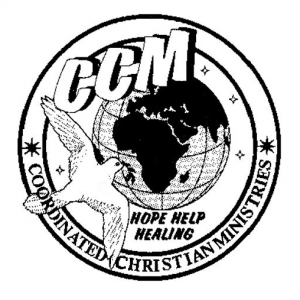 Do you want to become a Christian? Being a Christian means that you are a follower of Jesus and that you have a personal relationship with God. Romans 3:23 says, "For all have sinned and come short of the glory of God." If we are living in sin, we cannot know God who is Holy. But John 3:16 says that "God so loved the world, that he gave his only begotten Son, that whosoever believeth in him should not perish, but have everlasting life." That means that if we repent of (turn away from) our sin and believe in Jesus to save us, we will have "everlasting life." Jesus, who paid the penalty for our sins, through His death on the cross, is the only way to Salvation and Eternal Life. "Neither is there salvation in any other: for there is none other name under heaven given among men, whereby we must be saved." – Acts 4:12.
You can become a Christian right now! Acts 16:31 also Says, "…Believe on the Lord Jesus Christ, and thou shalt be saved, and thy house." "For whosoever shall call upon the name of the Lord shall be saved" – Romans 10:13. If you have made this choice, live for Jesus now and honor Him with your life in all you do.
.
~
.
Zou jij een Christen willen worden? Dat betekent dat je een volgeling van Jezus wordt en dat je een persoonlijke relatie hebt met God. Romeinen 3:16 zegt, "Want allen hebben gezondigd en komen te kort voor de glory van God." Als wij in zonde leven erkennen wij God niet, welke Heilig is. Maar Johannes 3:16 zegt: "Want zo lief heeft God de wereld gehad dat Hij zijn enig geboren Zoon gegeven heeft, opdat een ieder, die in Hem geloofd, niet verloren gaat, maar eeuwig leven heeft." Dat betekent dat als we ons bekeren van onze zonden, en in Jezus geloven (als de enig geboren zoon van God), Jezus ons van onze zonden redt en we eeuwig leven zullen hebben. Jezus betaalde de schuld voor onze zonden door te sterven aan een kruis. Hij is de enige weg voor Redding en Eeuwig leven. "En de behoudenis is in niemand anders, want er is ook onder de hemel geen andere naam aan de mensen gegeven, waardoor wij moeten behouden worden." – Handelingen 4:12
Jij kunt meteen een Christen worden! Handelingen 16:31: "En zij zeiden:  Stel uw vertrouwen op de Here Jezus en gij zult behouden worden, gij en uw huis." "Al wie de naam des Heren aanroept zal behouden worden." – Romeinen 10:13 Als je deze keuze gemaakt hebt, leef nu voor Jezus en eer Hem met je leven in alles wat je doet.