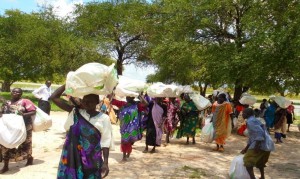 ICCM has been involved in the country of South Sudan since before it was officially South Sudan. Even before the LRA (Lord's Resistance Army) problem became well known through the KONY 2012 campaign, ICCM had been working in peace initiatives and relief for those affected by the civil war and displaced people who had fled from insecure or threatened areas. In past years, we have helped build a school (as education is rightly deemed so valuable by the South Sudanese), assisted a church and its staff with medical needs, funded an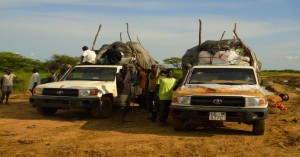 agricultural program for displaced people, and developed the "SAFE T" project—a project to provide individuals within "at-risk" villages an alarm system in case they are attacked. They can set off the loud warning signal, but throw the object away from themselves and the others effectively sounding the alarm, but allowing the bearer to hide safely.
In 2003, we met a veterinarian that had escaped South Sudan and been sponsored by Ethiopia to get his schooling in Cuba, but had retracted their support due to a change in government before he could go back. He came to Canada as a refugee and got a few refresher courses. We helped him return to a community with a livestock-driven economy in South Sudan where he was able to provide badly needed veterinary services to people in his homeland. From this man, we learned of others who had been in the same position in Cuba, doctors who were qualified, but without the specialty requirements of Canada. We helped them with additional courses to be certified here and then worked in conjunction with Samaritan's Purse to send them to Kenya and Uganda for more experience, and finally South Sudan where their skills are now being effectively utilized.
Today, we continue to support FEBAC South Sudan (Faith Evangelical Baptist Church) with the agricultural project for displaced people. We provided emergency kits to those who had fled from the war zone into Agok. We started Operation Dove, a prayer initiative for peace in South Sudan. We have prayer partners in Canada and the US comprised of ICCM supporters, South Sudanese refugees, or simply for those who are burdened for displaced people.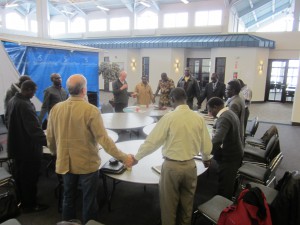 How can I help?
We always appreciate prayer. For more information, contact us. Should you like to help us by giving financially, you can give here.