In Ethiopia, God has used CCM to transform thousands of lives over the years. Orphans and extremely needy people have been lifted out of poverty. Promising youths, who otherwise would end up on the street, have received an education and live happy, productive lives. Entire families and churches have been blessed through each participant in our ministries. And best of all, countless people have been introduced to Jesus Christ, their Lord and eternal friend.
These ministries, Emmanuel Outreach Programs (EOP) are ably administered by a team of committed Ethiopian Christian leaders – including a governing Committee, a capable Director, and a dedicated network of Overshepherds and Shepherds who work directly with all the participants. Of course, this is all possible thanks to CCM's many generous supporters.
CCM's Ethiopia activities are organized into 7 programs:
*Orphans. We rescue orphaned and abandoned children from the harsh living conditions of the streets, and place them with loving Christian "Care Parents." The physical, emotional, and spiritual needs of these little ones are met in a caring family setting, and they now have a bright future.
*Students. Due to poverty, a great many deserving children are not able to complete high school. We identify talented young people, and provide educational assistance to obtain their High School Diploma – opening doors for further training or apprenticeship, and empowering them to earn a decent living for themselves and their families.
*Seniors. As with children, there are many elderly people who are displaced or abandoned, living and dying on city streets. CCM tries to restore them to their families. But when that is not possible, we arrange a comfortable family-like situation where they will be loved and their needs will be met.
*Special Needs. Persons with disabilities, the terminally ill, the disfigured, the traumatized… For those in dire circumstances with nobody to help them, we provide for their emotional, physical and spiritual needs, by placing them in a loving, caring environment and helping them to make the most of their life.
Emmanuel Youth Training. Program is currently completed.
Emergency Benevolence. From time to time, compassionate financial assistance is offered to relieve destitute people in crisis situations (for emergency medical care, or transportation & housing needs). What a privilege, to be an instrument of God's love to people in desperate circumstances. A little timely assistance goes a long way, changing despair into hope.
Gene Sanders Memorial. A special program helping churches in rural areas of Ethiopia to reach out with the love of Christ.
*These 7 programs can be supported through one-time gifts or monthly automatic giving; or through CCM's Sponsorship strategy, which often enables deeply gratifying personal relationships.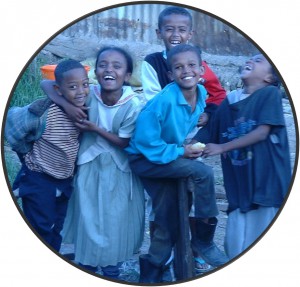 How can I help?
To begin with (and most important), we encourage you to pray for God's blessing on this ministry. Please prayerfully consider sponsoring one of the beneficiaries of CCM's Ethiopia ministries. For more information about CCM's Ethiopia program and how you can participate, please contact us. Should you like to help through financial support, please click here.